GTT Tournament First Platinum Series – September 2020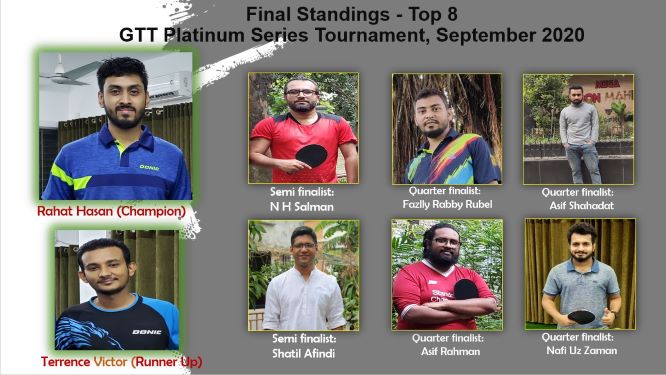 Successfully completed GTT Tournament – First Platinum Series, Sept 2020 with prize money.
Congratulations Rahat Hasan for being the Champion and Terrence Victor for Runner Up.
Congratulations to the Semi finalists N. H. Salman and Shatil Afindi
and to the Quarter finalists Fazlly Rabby Rubel,  Asif Rahman, Asif Shahadat and Nafi Uz Zaman.