Involvement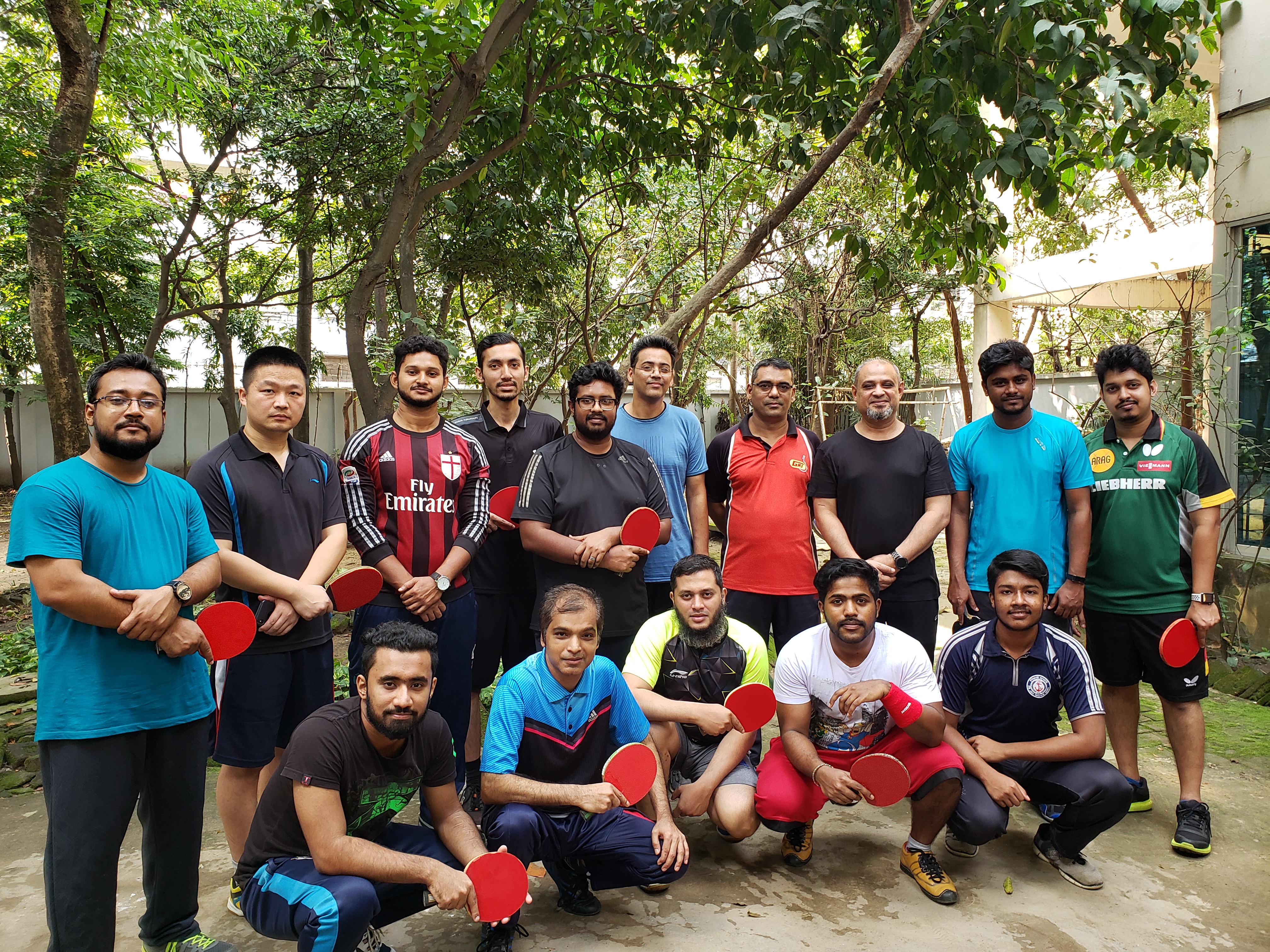 Inclusion of new membership is closed. We have fulfilled our quota with our existing facilities. In future if we expand we will include new members. However one can come and play as a non-member category.
Non-members: Non-members, having spare time or just visiting Dhaka, can enjoy the facilities (if available) for only taka 200/hour.
Due to Corona pandemic situation we have made some time slots. Desired players are requested to book your time and get approval before coming.
Slot 1: Morning slot: 9 am to 12 am
Slot 2: Afternoon slot: 12 pm to 3 pm
Slot 3: Evening slot: 3 pm to 6:30 pm
Slot 4: Night slot: 7 pm to 10 pm.
Coaching: Coaching is available in the premises conducted by well known coaches at a consolidated price availing one hour table time a day.
---
---
Reasons for becoming a member of Green Table Tennis
(Induction of new members is temporarily closed)
Somewhere to play regularly, conveniently located at the heart of Dhaka city
Avail the opportunity to play in world standard tables, in an excellent environment with plenty of air, ample lighting and clean surroundings.
Plenty of free and secured parking space for cars/motor bikes/bicycles
Can purchase large collection of original Table Tennis equipment/products
Avail the facilities of using the venue, coaching facilities
Enjoying the company of other players sharing the same interest
Participate in tournaments and become involved in running the club
Keeping updated about what is happening around the world in the Table Tennis arena
Type of membership
(Induction of new members is temporarily closed)
Regular members: Regular players, who are an integral part of Green Table Tennis from the very beginning. They will come and play unlimited at any time of the day all through the month at a very nominal monthly subscription. (This slot is already full)
Monthly subscribed members: Members with unlimited play time based on availability. Monthly subscription taka 2000/month (not admitting any new members)
School student member: Discounted memberships for students are available for tk 1000/ month as monthly subscription. The preferred timing is before 6 pm any day of the month (Slot already full)
Membership Form